Maintaining the WhatsApp Business quality rating is crucial, as any online retailer who uses WhatsApp Business API is aware. It affects the number of conversations that can be started and the potential customers that can be reached daily. Learn how WhatsApp Business Quality Ratings are categorized in this article, along with advice on how to keep a positive score!

What is WhatsApp Business Quality Rating?
WhatsApp determines the merchant quality rating based on the messages that customers receive over the last seven days. WhatsApp Business quality rating is based primarily on comments submitted by customers, such as blocking or reporting a merchant's mobile number.

Online stores may check their quality rating under the phone number tab of Meta Business Suite >> Settings >> WhatsApp Account >> WhatsApp Manager.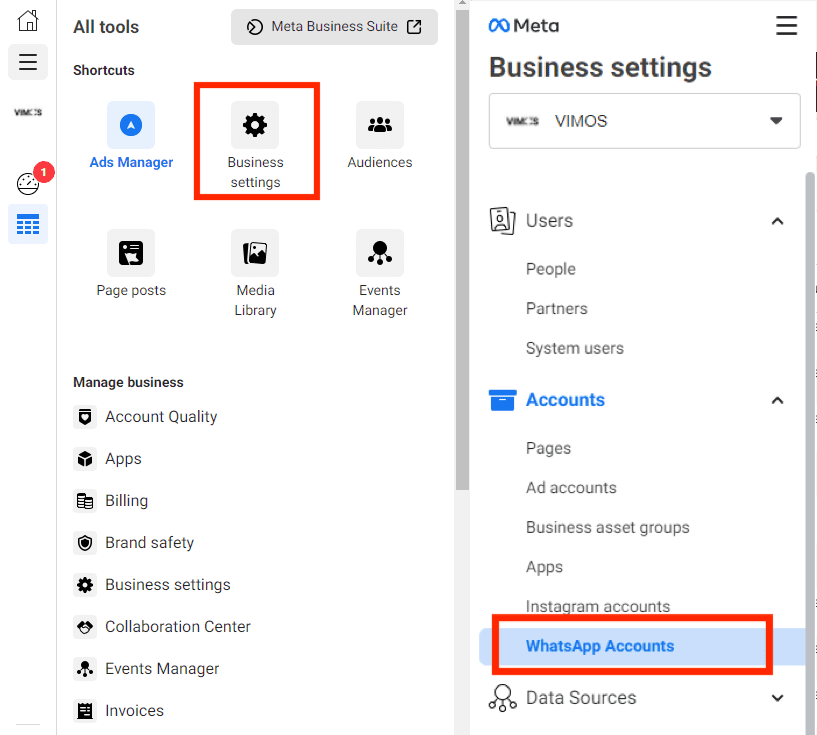 Under the Quality Rating column in WhatsApp Manager, merchants may see the quality states of messages they send to customers.
Green: High quality
Yellow: Medium quality
Red: Poor quality

Moreover, a retailer will get a warning email and notification from WhatsApp when the situations below happen.
The WhatsApp Business quality rating of the online store becomes low quality
The status of the merchant's phone number "Flagged" 

Should the aforementioned circumstances occur, the merchant's status will also change to "Flagged" or "Restricted".
Flagged: When the quality score of the online store drops too low, this status appears. The status will revert back to Connected if the message quality increases to a high or medium level. It is crucial to note that this must remain at this level for seven days. If the WhatsApp Business quality rating remains the same, the status will still go back to Connected. Nonetheless, merchants will be given a lower messaging limit tier.
Restricted: This appears when a merchant reaches the maximum number of messages. Retailers are unable to send notification messages during this phase unless the 24-hour window is reset. However, they may still respond to messages initiated by customers.

Further reading: Ways to Prevent a WhatsApp Account from Being Banned

How can eCommerce maintain a good WhatsApp Business quality rating?
If you notice that your account's WhatsApp Business quality rating switched to a red dot, do not panic. Check for errors following the procedures below and take immediate action to fix the issue. In a flash, your quality score will be restored!
To identify troublesome templates, find out if anyone at the firm created a Template message in the past 7 days.
Make sure the notifications you or your team sends follow WhatsApp's policies.
Double-check if user opt-in has been set recently for any template topics. Consider a scenario in which several customers only choose to receive shipping updates but also acquired alerts about brand-new products. Customers may report such messages if the retailer sends irrelevant promotions via the API account.
Review notifications according to WhatsApp's Best Practice Guidelines.

Tips for Maintaining a Good WhatsApp Business Quality Rating
Make sure your message content follows WhatsApp Business Policy and WhatsApp Commerce Policy.
Send messages only to users who have chosen to receive business updates.
Provide users with personalized and useful information. Avoid sending welcome or introductory messages without follow-up.
To avoid daily communication overload on consumers, pay attention to the frequency of message sending. Think carefully before delivering information to prevent sending unnecessary and time-consuming messages that do not meet customer needs.
Instead of randomly sending promotional information to unknown numbers, leverage WhatsApp to communicate with regular and potential customers. This will help reduce the chance of being reported & blocked.

Further reading: WhatsApp Business Regulations on Broadcast Messages

Use VIMOS to Upgrade WhatsApp Business API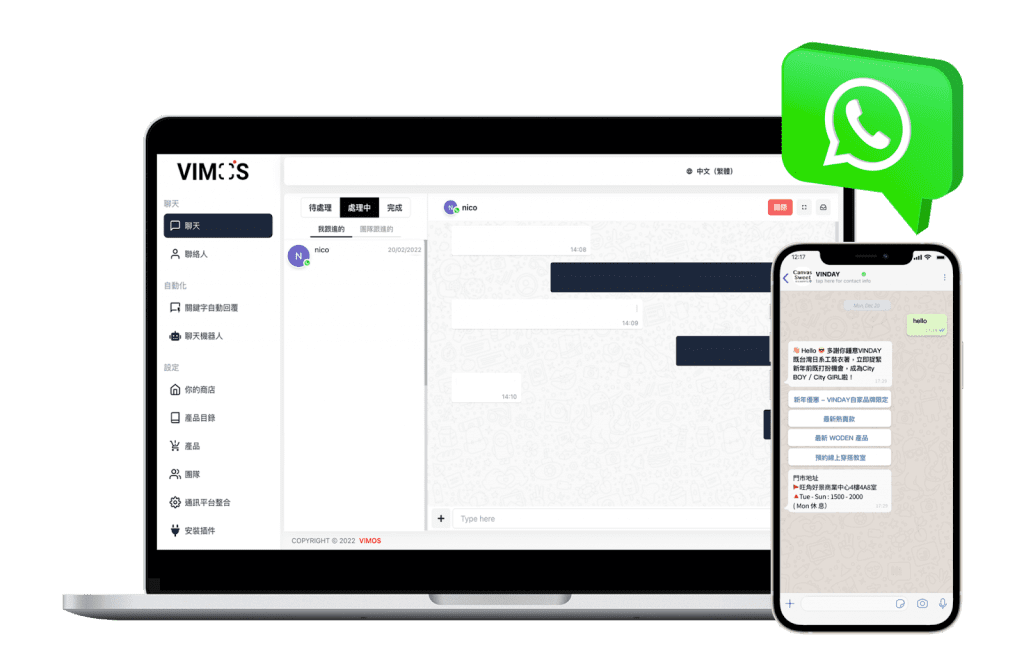 Are you keen to discover the exclusive features of WhatsApp Business API? Or perhaps still debating if you ought to upgrade to API? Connect with VIMOS to assess and tailor your strategy to your company's needs. 

Process more queries efficiently
Break through the bottleneck of CS manpower and efficiently handle more queries.

Empower salespeople
Make sales staff more active in responding to inquiries.

Reduce customer waiting time
One-click self-service purchases to alleviate customer waiting time.

Use less energy in exchange for greater sales power! Get a 7-day FREE trial when you schedule a VIMOS product demo now! In addition, enjoy a 20% discount when you subscribe to the annual plan.